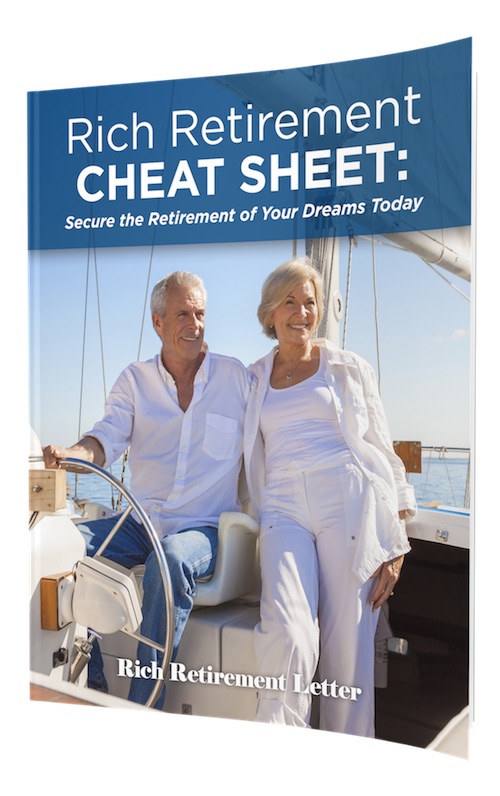 Enjoying a dream retirement is all about planning.
Unfortunately…. thanks to all the conflicting information available on the web, most retirees are more confused than ever.
It's not surprising that over 94% of American retirees make one mistake or another that prevents them from getting the rich retirement they deserve.
Worse still, there is a growing tribe of scammers ready to target retirees and relieve them of their hard-earned money.
That's the bad news!
But here's the good news. Since you just watched my video, I'd like to send you a valuable FREE gift to help fast-track the rich retirement you deserve. It's called the Rich Retirement Cheat Sheet.